We offer the following products for sale.
All major credit cards accepted!
Multiple pick up and delivery/ shipping options are available.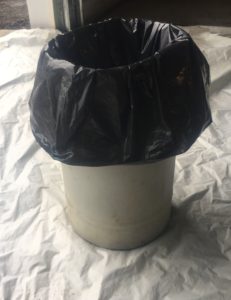 Trash can liners that are 50% recycled content. These are made at one of the manufacturers that buys a large amount of ag plastics from us. Case of 100 bags. Discounts for over 10 case orders are available.
39″ tall bag 1.6 mil 20 gallon $25.85
46″ tall bag 1.6 mil 32 gallon $32.45
58″ tall bag 1.8 mil 55 gallon $36.30

NEW!! 58″ tall bag 3 mil 55 gallon $26.00 (50/case)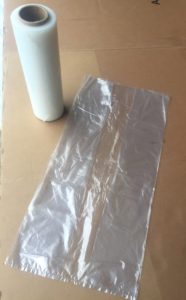 2 mil thick clear virgin plastic liners in same sizes
80 gauge CAST 18″x 1,500′ stretch film $52/ case of 4 rolls

We have many T-shirt bags available. These are just a few of what we have. Custom colors and printing available!

We also do custom bags as well. Once we have your dimensions we will contact our manufacturers and see what we can do for you!

Recycled plastic and carpet sheets made by Athyron LLC in Texas
1/2″ x 40″ x 8′
available in 4 versions:
9010 and 8020 are the most flexible. Great for concrete forming!
7030 is good for most applications where a reasonably smooth finish is desired but with some rigidity
5050 is the hardest and most stiff. Easily compares to plywood. Rough, non slip surface.
ALL SHEETS $89 INTRODUCTORY PRICE!!!