Ag Plastic Solutions started in February of 2014 on a dairy farm operated by my family. We had been recycling our agricultural plastics through a gentleman located in Mercersburg, PA for several years and, when this man decided to retire, we purchased the recycling balers from him in order to keep the business operating.
We grew to appreciate the convenience of recycling plastic and mastered the methods that were developed to keep the agricultural materials stored on site and transported to our recycling center. Knowing how useful these methods could be to local farmers and other businesses is what drives us to continually evolve the business and expand to further offerings and concepts.
We handle most plastics from agricultural, commercial & industrial businesses. Our goal is to find end users for the plastics that our customers seek to have recycled rather than landfilled or burnt.
In light of the environmental impact and the labor intensive effort involved in burning plastic materials, we intend to work with the agricultural communities and businesses to do our part in being the best stewards of our land as we can economically be.
– Justin Geisinger, owner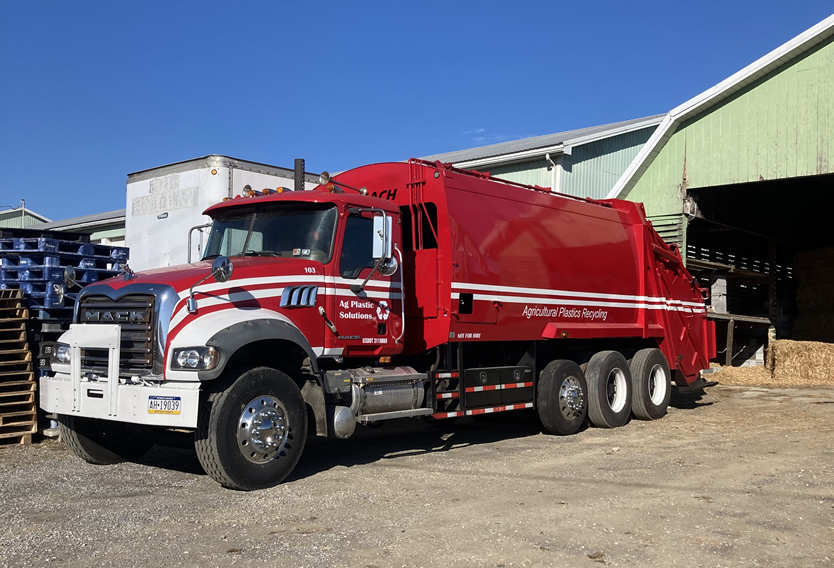 Facility Location:
330 Wolf Avenue
Chambersburg, Pa 17201
(717) 446-9917
info@agplasticsolutions.com